LOST CAT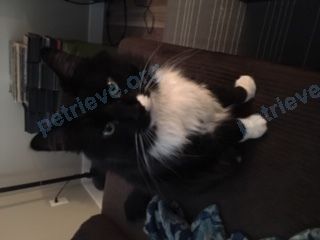 near 622 Wardlaw Ave, Kelowna, BC V1Y 5B7, Canada on Sep 01, 2019
Author's comments
White paws with pink paw pads. White whiskers, and white on left side of nose, as well as under neck and belly. Green eyes. About 20lbs. Domestic medium hair X mainecoon. Neutered. No microchip/tattoo. Not declawed. Very friendly/chatty cat.

---
Users' comments
Got some info about the pet? Send a message to its publisher!
You can print flyers and put them on every corner. This really works!
SHARE this page on your favorite socials. This is crucially important!