LOST CAT
Premium ad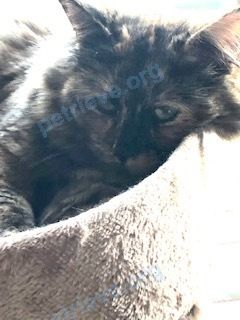 near 120 Shediac, Moncton, NB E1A 2M7, Canada on May 17, 2020
Author's comments
Moka is a long hair 9 month old cat. Never really been outside much. She may still be wearing a collar harness.

---
Users' comments
Got some info about the pet? Send a message to its publisher!
You can print flyers and put them on every corner. This really works!
SHARE this page on your favorite socials. This is crucially important!