LOST RACCOON
Premium ad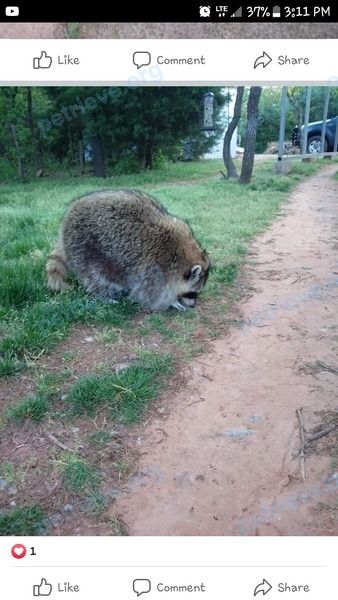 near 2425 Butler Dr, Norman, OK 73069, USA on Nov 06, 2020
Author's comments
Coons is from idaho. She was roughly 50 pounds when she went missing. Her color in more brindle then oklahoma racoons, she is domesticated and also microchipped.

---
Users' comments
Got some info about the pet? Send a message to its publisher!
You can print flyers and put them on every corner. This really works!
SHARE this page on your favorite socials. This is crucially important!