LOST CAT
Premium ad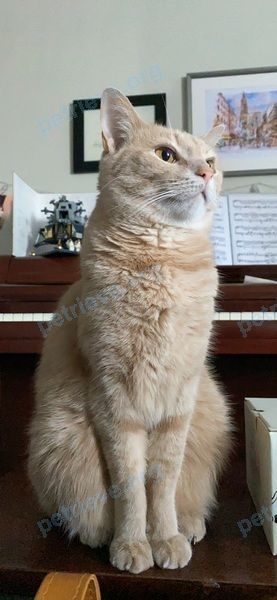 near 21 Hewitt Crescent, Ajax, ON L1S 7A3, Canada on Oct 20, 2021
Author's comments
5-year-old golden/orange tabby cat with no front claws. Both upper fangs are slightly chipped. Has a saggy pouch under her belly, weighs about 6 kg. Sometimes aggressive when being approached.

---
Users' comments
Got some info about the pet? Send a message to its publisher!
You can print flyers and put them on every corner. This really works!
SHARE this page on your favorite socials. This is crucially important!