LOST CAT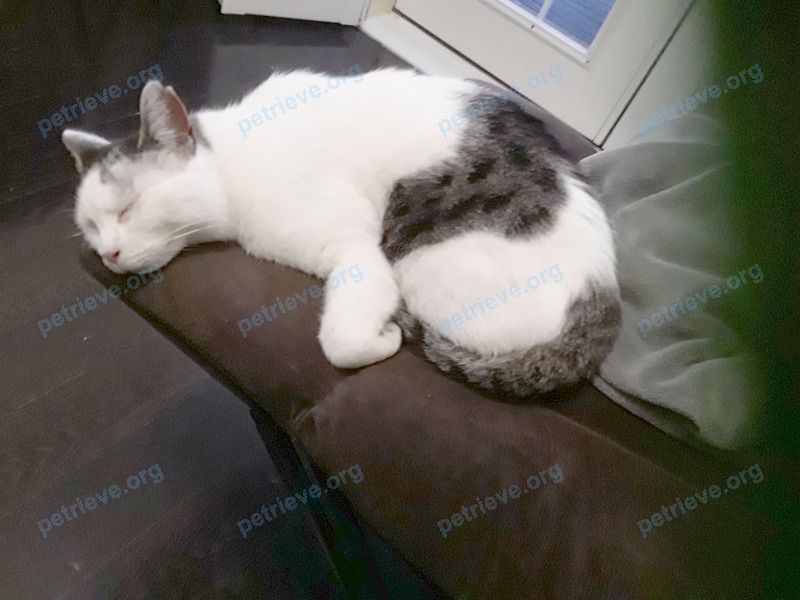 near 1209 Coxwell Ave, East York, ON M4C 3G4, Canada on Sep 01, 2021
Author's comments
White with black/grey markings/spots, has a slit at top of both ears. Friendly and a talker.Dearly missed by family.

---
Users' comments
Got some info about the pet? Send a message to its publisher!
You can print flyers and put them on every corner. This really works!
SHARE this page on your favorite socials. This is crucially important!