LOST CAT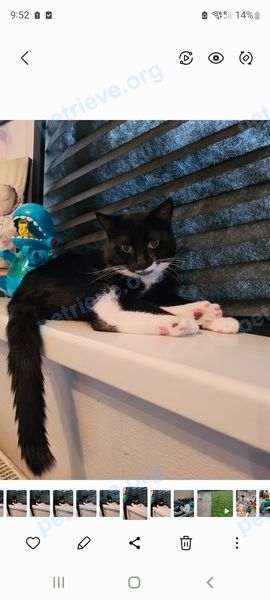 near 37 George Dagger Ave, Abertillery NP13 1SL, UK on May 19, 2023
Author's comments
White back legs, white front paws, black tail with white tip and a white mark above mouth that looks like a shark fin.

---
Users' comments
Got some info about the pet? Send a message to its publisher!
You can print flyers and put them on every corner. This really works!
SHARE this page on your favorite socials. This is crucially important!